It turned out delicious! :) Megan tasted it, and confirmed that it's yummy! :)
Here's the recipe! :) I initially got it from allrecipes, but changed it up a little, so here's my version...(it makes one 9x5 loaf.
1 cup self-rising flour (if you're using all purpose, add 1 tsp baking soda and 1/4 tsp salt
1 tsp ground cinnamon
1/4 cup veggie oil
3/4 cup sugar
1/2 tsp vanilla
2 eggs
1/4 cup butter, softened
Sift flour (baking soda & salt also if using all purpose) and cinnamon.
In a large bowl, beat butter, oil, and sugar until light and fluffy.
Stir in eggs and beat well.
Stir in vanilla.
Blend with flour mixture until combined.
Fold in mango, mixing it just enough to evenly combine.
Spray a 9x5 pan and pour in the batter.
Let stand in the pan 20 minutes (while the oven preheats at 350*)
Bake 50-60 minutes, or until a toothpick inserted comes out clean.
PS....How do you like my plate I got at the antique mall a few months ago? I don't think it was really antique, but it could be!! Either way, it was only $2 and really really cute! :)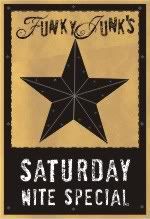 And here is my "green" picture for "You Capture" at "I Should be Folding Laundry"
It's my trusty bike that started out as my Mom's, but when I came to college, Dad said a bike with dragonflies on it just wouldn't do. He was right, I haven't seen a bike here yet with dragonflies...and I've been here over five years...